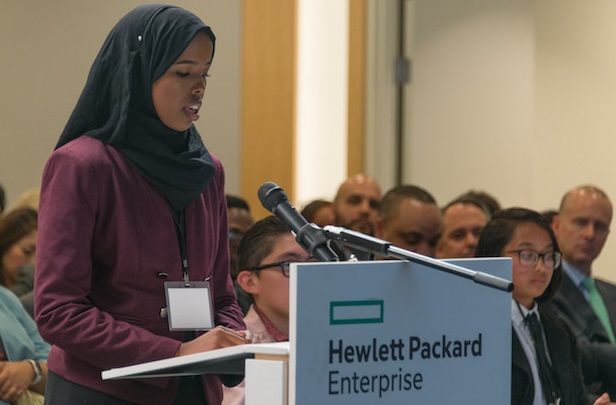 How to Diversify Law: Invest in the Early Pipeline
SVUDL and the legal community are working together to open doors of opportunity for students and add needed diversity to the legal profession. Read the Association of Corporation Counsel article.
Inspiring the Next Generation: Not a Moot Point
Read this article from General Counsel Magazine's autumn 2017 issue, which pays a visit to Moot Court to see how in-house and external lawyers collaborate to support young people who aspire to a law career.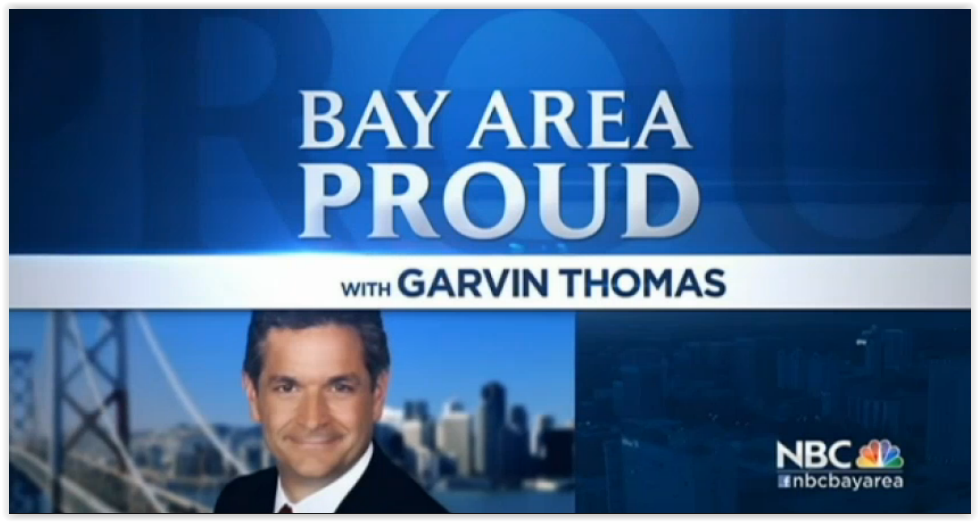 SVUDL on NBC
Garvin Thomas profiles SVUDL, its rapid and growing success, and the enormous benefits urban debate brings to youth.
Hewlett Packard Enterprise, Moot Court
Six SVUDL Debaters argued the finer points of the Fourth and First Amendment in front of a panel of federal judges. Click here for the full story.
San Jose Mercury News
Give Greatly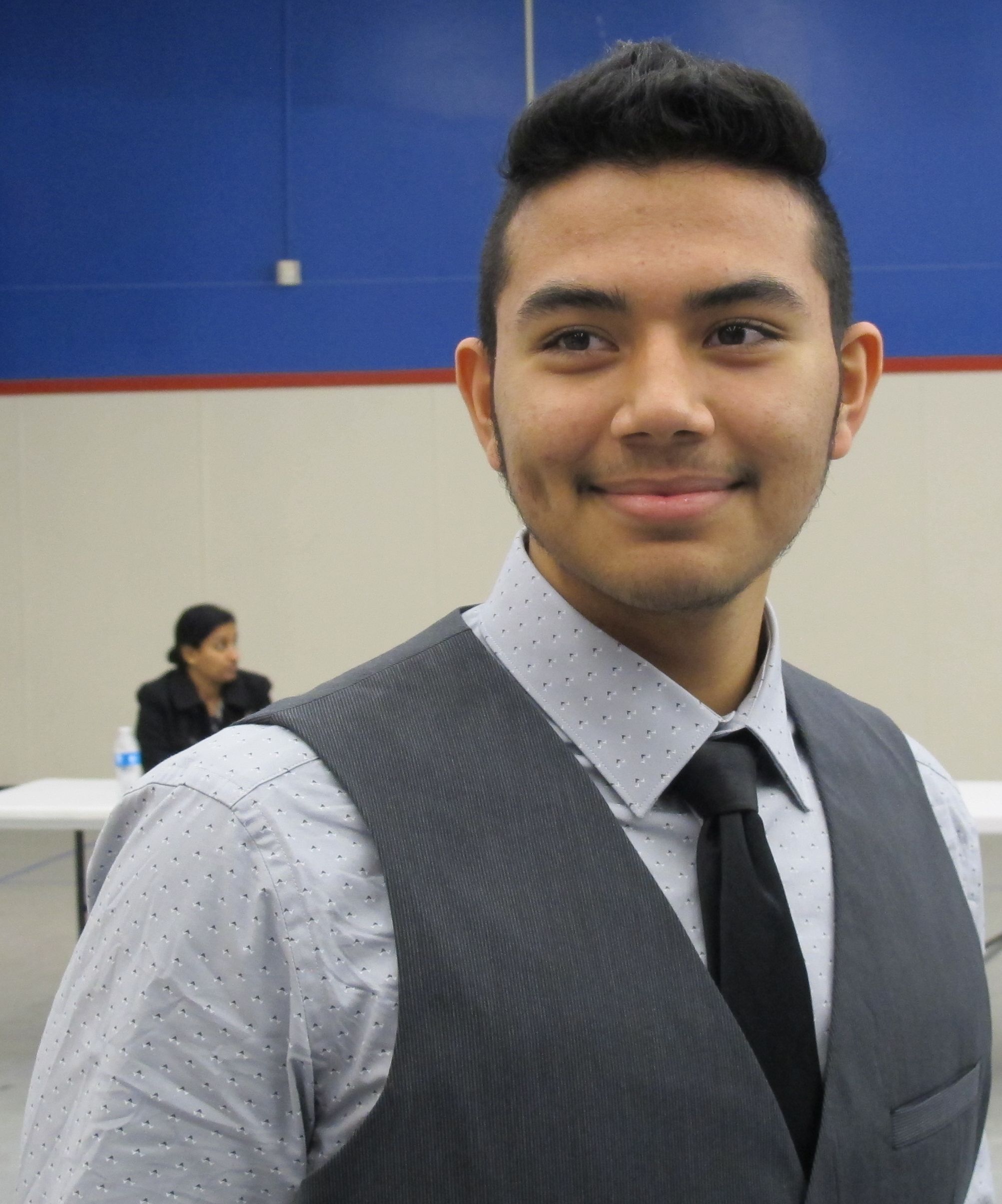 Verde Magazine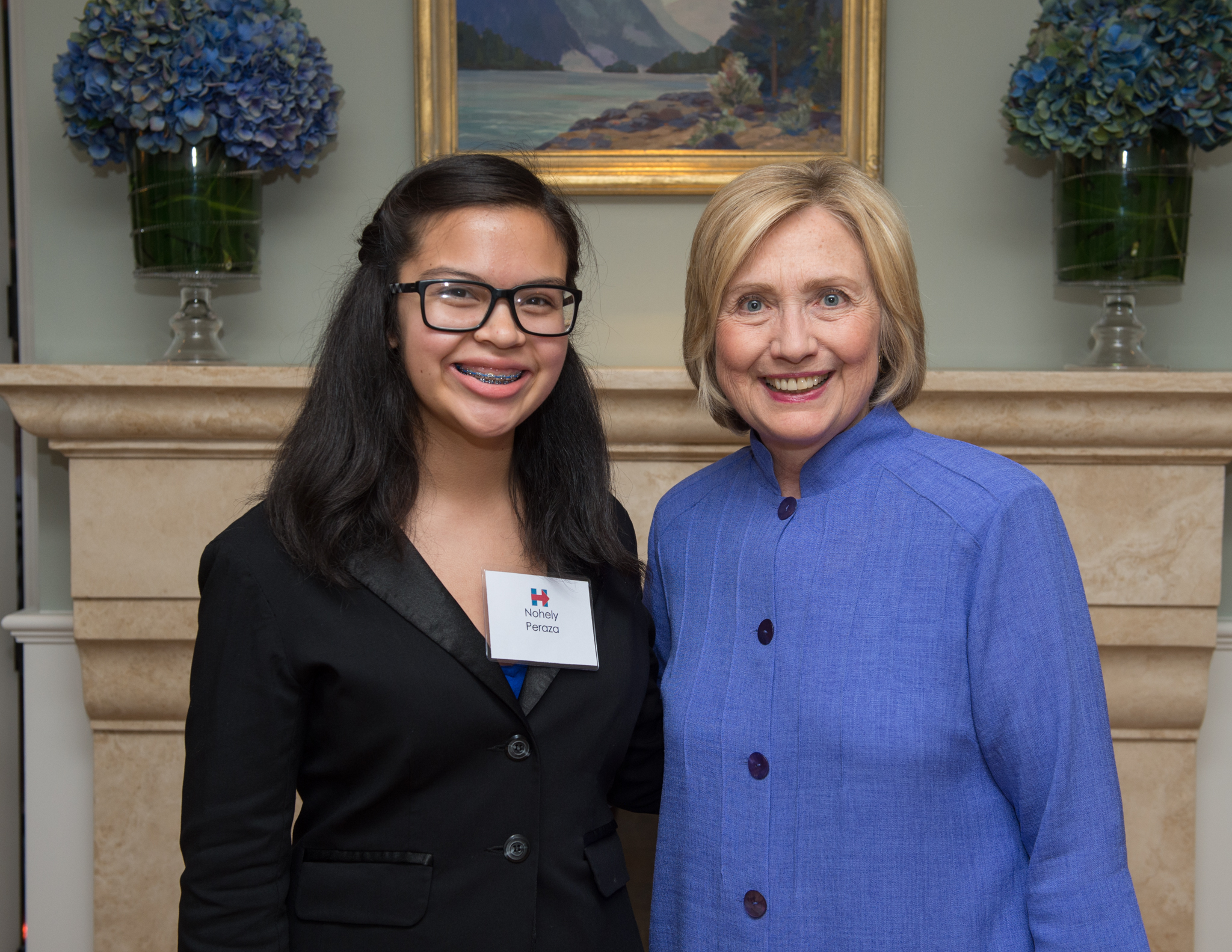 NBC News
On August 5, 2015, SVUDL Board Chair Jennie Savage escorted SVUDL debater, Nohely Peraza, to a fundraiser for Presidential candidate, Hillary Clinton. Watch Nohely steal the show in the last 30 seconds of this clip from NBC news.